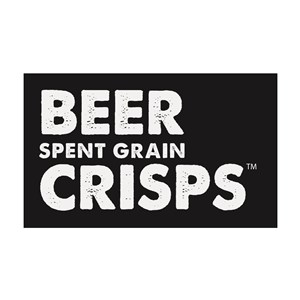 Company Overview
Beer Crisps have developed innovative food products while partnering with leading breweries around the world. ​

How does it work?

Food waste has many attributes, from surplus levels on farms, food disposed in homes, even supermarket expired foodstuff. In essence, any process where edible food is discarded.

Some waste streams have been around for so long, it has become the norm and is overlooked without a second thought.

Brewers spent grain is just such an ingredient.

At Beer Crisps we believe in a sustainable future, one that addresses food waste and the innovations that go with it. That is why we have transformed the brewery by-products into a taste intensive and innovative product.

By using the brewing by-product as the main ingredient, valuable cultural land is being spared. By allowing one harvest to give two returns, farmers do not have to cultivate and water new lands. This allows sustainable management of precious farmlands. On top of that, because we use fresh spent grain - our production process requires no water, further adding to our water saving initiatives.

While we still have a way to go to stop food waste completely, we can start small – one crisp at a time.

We promote Zero Food Waste, Sustainable Food Production and Water Saving!
Upcycler Membership
---
Type of Business
Packaged Goods Brand - Food
B2B/B2C
Where is the geographic focus of where you do business?
North America, Europe, Sub-Saharan Africa
Do you produce a product/ingredient using upcycled food inputs?
Upcycled product/ingredient application(s)
Upcycled food inputs used in products & ingredients
Upcycled Product Category
Grocery – Snack Foods and Bars
Upcycled Ingredient Category
Available Upcycled Product(s)
Beer Grain Crisps (currently in South Africa, expansion underway for USA and EU)
D2C Sales
Certified Upcycled Products/Ingredients Available