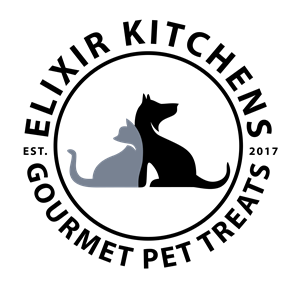 Company Overview
What's not in our treats, is what makes us different!
Elixir Kitchens was founded with just one promise - Clean, ethically grown ingredients, packed with nutrition & flavor, and aesthetically appealing finished products.
We don't believe in preserving our creations through added chemical preservatives - you won't find any in our recipes!
The idea was to create flavor profiles that even we humans can relate to!

We love what we do in our kitchens, and you will see it all the way in our hand-picked ingredient choices, preparation methodology and the finished product,
We called them our best friends, and we will do whatever it takes to bring fresh, nutritious, appetizing flavors to their bowl, everyday & every snack-time!
Rupak Bhattacharya
Chef & Founder
Member
---
Type of Business
Packaged Goods - Pet Food
Do you produce a product/ingredient using upcycled food inputs?
Upcycled product/ingredient application(s)
Upcycled food inputs used in products & ingredients
Brewer's Spent Grain, Fish, Whole Produce (imperfect or surplus)
Upcycled Product Category
Upcycled Ingredient Category