Company Overview
Kerry is the world's leading taste and nutrition partner for the food, beverage and pharmaceutical markets. We innovate with our customers to create great-tasting products, with improved nutrition and functionality, while ensuring better impact for the planet. Our leading consumer insights, global RD&A team of 1,100+ food scientists and extensive global footprint enable us to solve our customers' complex challenges with differentiated solutions. At Kerry, we are driven to be our customers' most valued partner, creating a world of sustainable nutrition, and will reach over 2 billion consumers with sustainable nutrition solutions by 2030.
Amy Devitt
Activation Marketing Manager
Abby Otto
Sustainability Specialist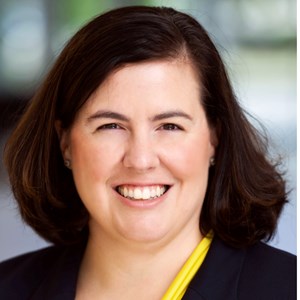 Christina O'Keefe
Director of Sustainability, North America
Evan Hyman
Vice President, Regional & Emerging Accounts
Member
---
Type of Business
Do you produce a product/ingredient using upcycled food inputs?
Upcycled food inputs used in products & ingredients
Fruit/Vegetable Oils and Extracts, Meat, Spent coffee grounds, Whey, Other
Upcycled Product Category
Dairy and Refrigerated – Alternative Dairy Products, Dairy and Refrigerated – Dairy Products, Grocery – Beverages, Grocery – Breads and Baked Goods, Grocery – Cereal and Breakfast Foods, Grocery – Snack Foods and Bars, Grocery – Soups and Sauces, Pet Products
Available Upcycled Product(s)
N/A - Not consumer facing.
Upcycled Ingredient Category
Dairy & Plant Proteins, Protein Factors, Dairy, Cheese & Cheese Ingredients, Dairy Analogs, Fruits, Vegetables, Nuts, Beans, Grains, Seds, Malts, Breadings/Coatings, Meat, Poultry, Seafood, Probiotics & Cultures, Sauces, Stocks/Bases, Reductions, Condiments, Sugars, Sweeteners, Confections
Available Upcycled Ingredient(s)
Stocks & broths, flavor extracts, natural sweeteners, cereals / extruded, whey, coffee grounds