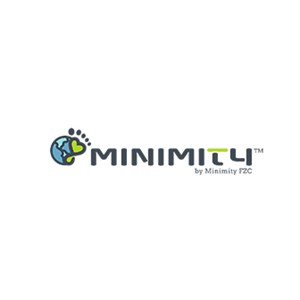 Organization Overview
At Minimity we rescue surplus food and deliver it directly to your door. Fresher food, less waste! We don't think that any produce should have to be thrown away just because it's got a few unsightly lumps and bumps. We're willing to look past the minor imperfections and see what they really are, incredibly tasty food.
Cantemir Fernando
Founder & CEO
Upcycler Membership
---
Type of Business
B2B/B2C
Where is the geographic focus of where you do business?
Middle East & North Africa
Do you produce a product/ingredient using upcycled food inputs?
Upcycled product/ingredient application(s)
Upcycled food inputs used in products & ingredients
Whole Produce (imperfect or surplus)
Upcycled Product Category
Frozen – Packaged/Frozen Meals, Meat and Seafood – Meat, Fish and Eggs, Produce – Fruits and Vegetables, Wholesale – Ingredients & Inputs (non-retail), Wholesale – Bulk Retail, Wholesale – Bulk Retail & Ingredients, Other
Upcycled Ingredient Category
Dairy & Plant Proteins, Protein Factors, Dairy, Cheese & Cheese Ingredients, Dairy Analogs, Eggs & Egg Analog Products, Flours, Starches, Fibers, Gums, Fruits, Vegetables, Nuts, Beans, Grains, Seds, Malts, Breadings/Coatings, Meat, Poultry, Seafood, Meat, Poultry & Seafood analogs, Oils, Fats, Shortenings, Processing Agents, Seasonings, Spices, Herbs, Salts, Flavorings, Other
Available Upcycled Product(s)
All type of food and beverage
Available Upcycled Ingredient(s)
All type of food and beverage
D2C Sales
Certified Upcycled Products/Ingredients Available