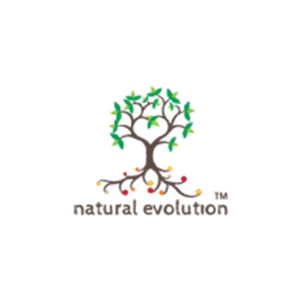 Company Overview
Natural Evolution was the first company to commercially produce green banana flour. Natural Evolution began this as CO-Founder Rob Watkins was fed up with discarding hundreds of tonnes of bananas each year that he had grown on his farm simply because they were too big, small, odd-shaped or simply too many on the market. Natural Evolution are world leaders in the space of purchasing excess produce from farmers at market rate and through their own inhouse technology (NutroLockTM) transform the produce into nutrient-dense superfoods that are backed by science. You can see the Natural Evolution story in this TEDX talk (https://www.youtube.com/watch?v=hV38emFiAYk) and also look at the commercial Evolution Industries which goes on to help other farmers transform produce that would ordinarily be wasted into products that make our world healthier and less wasteful. https://www.evolutionindustries.com.au/ Natural Evolution creates a range of innovative fruit, vege powders and drinks all from produce that is ordinarily thrown away.
Krista Watkins
Managing Director
Member
---
Type of Business
Packaged Goods - Food, Packaged Goods - Beverage, Manufacturer, Technology Provider
Do you produce a product/ingredient using upcycled food inputs?
Upcycled product/ingredient application(s)
Animal Feed, Cosmetics, Human food, Nutraceuticals, Pet Food
Upcycled food inputs used in products & ingredients
Banana (peels and fibers), Fruit/Vegetable Fibers
Upcycled Product Category
Vitamins and Supplements, Other
Available Upcycled Product(s)
Green banana flour, Green Banana Resistant Starch, GutHealth+ (green banana resistant starch and gold sweet potato flour), Banana Ointment, Sweet Potato Vodka
Upcycled Ingredient Category
Flours, Starches, Fibers, Gums, Vitamins, Minerals, Botanicals, Nutraceuticals, Lipids
Available Upcycled Ingredient(s)
Green Banana Flour, Green Banana Resistant Starch, Gold Sweet Potato Powder