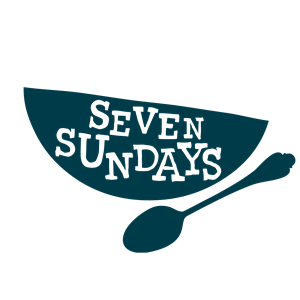 Company Overview
We first discovered and fell in love with muesli on our honeymoon in New Zealand. Upon returning home to the US, we realized the breakfast aisle was seriously lacking in clean, quality options. Hannah rolled up her sleeves and got to work on the first Seven Sundays muesli recipe.

Our first bag of muesli was sold at a Minneapolis farmers market in the summer of 2011. For the next few years, Hannah bootstrapped the business with an old Raleigh bike and trailer, a friend's restaurant kitchen, and a basement office. Over the course of 10+ years, we've grown our product line and distribution, and are now offered in most major grocers across the US.

Our impact (and family!) has grown over the years, but the heart of the business remains the same: a small team hustling to create a better breakfast from the ground up, one that works in harmony with nature and benefits all - from the soil, to our farmers, to you.
Emily Lafferty
Operations
Brady Barnstable
Chief Operations Officier
Gabby Bellettieri
Marketing
Karyn Arranaga
Operations
Upcycler Membership
---
Type of Business
Packaged Goods Brand - Food
B2B/B2C
Where is the geographic focus of where you do business?
Do you produce a product/ingredient using upcycled food inputs?
Upcycled product/ingredient application(s)
Upcycled food inputs used in products & ingredients
Upcycled Product Category
Grocery – Cereal and Breakfast Foods
Upcycled Ingredient Category
Available Upcycled Product(s)
Available Upcycled Ingredient(s)
D2C Sales
Certified Upcycled Products/Ingredients Available