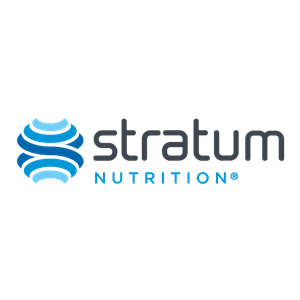 Company Overview
Stratum Nutrition®, a business of ESM Technologies, LLC, is a trusted ingredient innovator and supplier to product formulators for human and pet health. Stratum offers a portfolio of research-supported ingredients and technology that stand out in their respective health categories as being progressive, safe, and effective, including: NEM® brand eggshell membrane – fast-acting for joint health, LBiome™ Lactobacillus LB postbiotic, Ahiflower® - a single plant source of optimally balanced omegas, BLIS K12® and BLIS M18® – oral microbiome probiotics, VitaSperse® ingredient delivery technology, NatAxtin™ – Chilean astaxanthin, Curcumin 95, curQplus®, and ESC® brand eggshell calcium. Stratum's name and the products we provide are trusted and relied upon by consumers internationally. Visit www.stratumnutrition.com for more information.
Danny Long
Director of Quality
Alexis Collins
Director of Product and Brand Strategy
Chris Haynes
Senior Director of Global Sales
Member
---
Type of Business
Ingredient Supplier, Manufacturer
Do you produce a product/ingredient using upcycled food inputs?
Upcycled product/ingredient application(s)
Upcycled food inputs used in products & ingredients
Upcycled Product Category
Wholesale – Ingredients & Inputs (non-retail)
Upcycled Ingredient Category
Eggs & Egg Analog Products, Vitamins, Minerals, Botanicals, Nutraceuticals, Lipids
Available Upcycled Ingredient(s)
NEM Brand Eggshell Membrane, ESC Brand Calcium from Eggshells