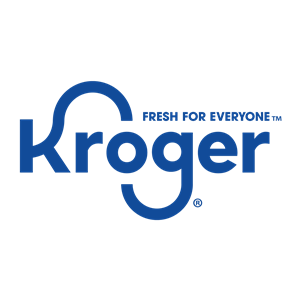 Company Overview
At The Kroger Co., we are Fresh for Everyone™ and dedicated to our Purpose: To Feed the Human Spirit®. We are, across our family of companies, nearly half a million associates who serve over 11 million customers daily through a seamless shopping experience under a variety of banner names. We are committed to creating #ZeroHungerZeroWaste communities by 2025.
Alissa Brockman
Plant Based
Ann Imsangjan
Innovation Team - Simple Truth
Josh
Marketing Manager - Simple Truth
Mike Florea
Innovation Team - Culinary
Nik Yockey
Innovation Manager
Member
---
Type of Business
Brick and Mortar Retailer
B2B/B2C
Do you produce a product/ingredient using upcycled food inputs?
Upcycled product/ingredient application(s)
Upcycled food inputs used in products & ingredients
Okara, Other, Brewer's Spent Grain
Upcycled Product Category
Other, Grocery – Breads and Baked Goods, Grocery – Snack Foods and Bars, Grocery - Pasta
Upcycled Ingredient Category
Flours, Starches, Fibers, Gums, Grains, Seds, Malts, Breadings/Coatings, Other
D2C Sales
Certified Upcycled Products/Ingredients Available