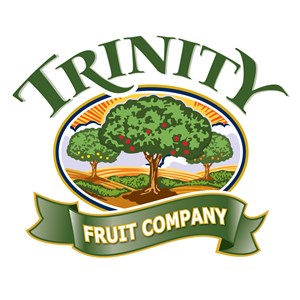 Company Overview
Trinity Fruit Sales is a grower, packer and shipper of fresh fruits. We are committed to maintaining an unprecedented level of respect for our clients, our growers and for each of our associates involved in the growing, picking, packing and shipping of our products. We recently expanded into juice and also dry our pomegranate arils. Our mission is to use all of the tree by providing consumers with different ways to have fruit.
Jackie Nakashian
Brand Manager
Member
---
Type of Business
Packaged Goods - Food, Packaged Goods - Beverage, Other
Do you produce a product/ingredient using upcycled food inputs?
Upcycled food inputs used in products & ingredients
Fruit/Vegetable Fibers, Fruit/Vegetable Seeds
Upcycled Product Category
Frozen – Packaged/Frozen Meals, Grocery – Beverages, Grocery – Snack Foods and Bars, Wholesale – Ingredients & Inputs (non-retail)
Available Upcycled Product(s)
100% juice, dried pomegranate seeds, frozen pomegranate arils, frozen peaches, frozen nectarines
Upcycled Ingredient Category
Fruits, Vegetables, Nuts, Beans
Available Upcycled Ingredient(s)
pomegranates, mandarins, peaches, nectarines (those that would otherwise be disposed of)