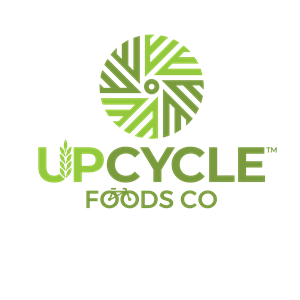 Company Overview
The Upcycle Foods Story

We are on a mission & passionate about food waste and making every resource count. We are finding a way to recreate imperfect or unused food into something beautiful and delicious, using local and sustainable ingredients. Therefore, upcycle foods Company was born.

Upcycle Foods- Using ingredients that otherwise would not have gone to human consumption, are procured, and produced using verified supply chains, and have a positive impact on the environment.

Spent grain is our start. We use the nutrient dense grains from the brewing process. We are selling beer grained pretzels & other spent grain goods to a variety of outlets. We currently lease a production space at a Minneapolis commercial kitchen & are insured & licensed with the MDA. The pretzels are made using pure maple syrup, whole butter & working with breweries to put their beer into the products. We are working on a variety of goals, goods, partnerships & to promote circular economies within our food systems.

We see the world shifting to finding solutions to be sustainable as our resources tighten. Upcycling's not a new concept though there is plenty of treasure yet to be discovered. The goal is to find out where there could be the greatest potential for building an impactful brand & tell the story.

Scott Vanden Broecke
Owner
Member
---
Type of Business
Packaged Goods - Food, Manufacturer, Restaurant/Foodservice
Do you produce a product/ingredient using upcycled food inputs?
Upcycled Product Category
Grocery – Breads and Baked Goods, Grocery – Condiments, Oils, Dressings and Spreads, Grocery – Grains, Beans and Flour, Produce – Fruits and Vegetables, Wholesale – Bulk Retail
Available Upcycled Product(s)
Pretzel Bun, Bavarian Pretzel, Flours, Dry Mixes, Cookies, Quick Breads, Ice Cream
Upcycled Ingredient Category
Dairy & Plant Proteins, Protein Factors, Flours, Starches, Fibers, Gums