Back to Events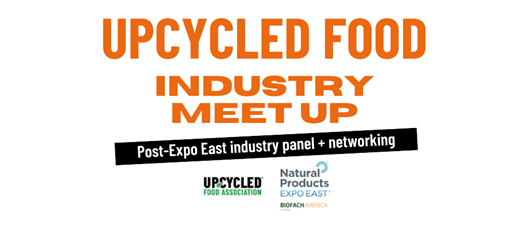 Upcycled Food Industry Meet Up
Let's get together in Philly and expand the upcycled industry together!
Friday, September 30, 2022
Event Details
**You must be logged in to your account in order to register. If you don't see an option to register above, then you are not logged in!
Join us for an UFA Industry panel and networking event! This is a great opportunity to network with industry professionals, hear an exciting indusrty panel, and invite show contacts that you want to connect with more after the show! Unwind after a long day with UFA!
Beginning at 6:00 take the short walk from the Pennsylvania Convention Center to the Philadelphia Center for Architecture and Design for snacks, refreshments, and a short industry panel. Make sure to register so we can get a headcount on who's coming in advance!*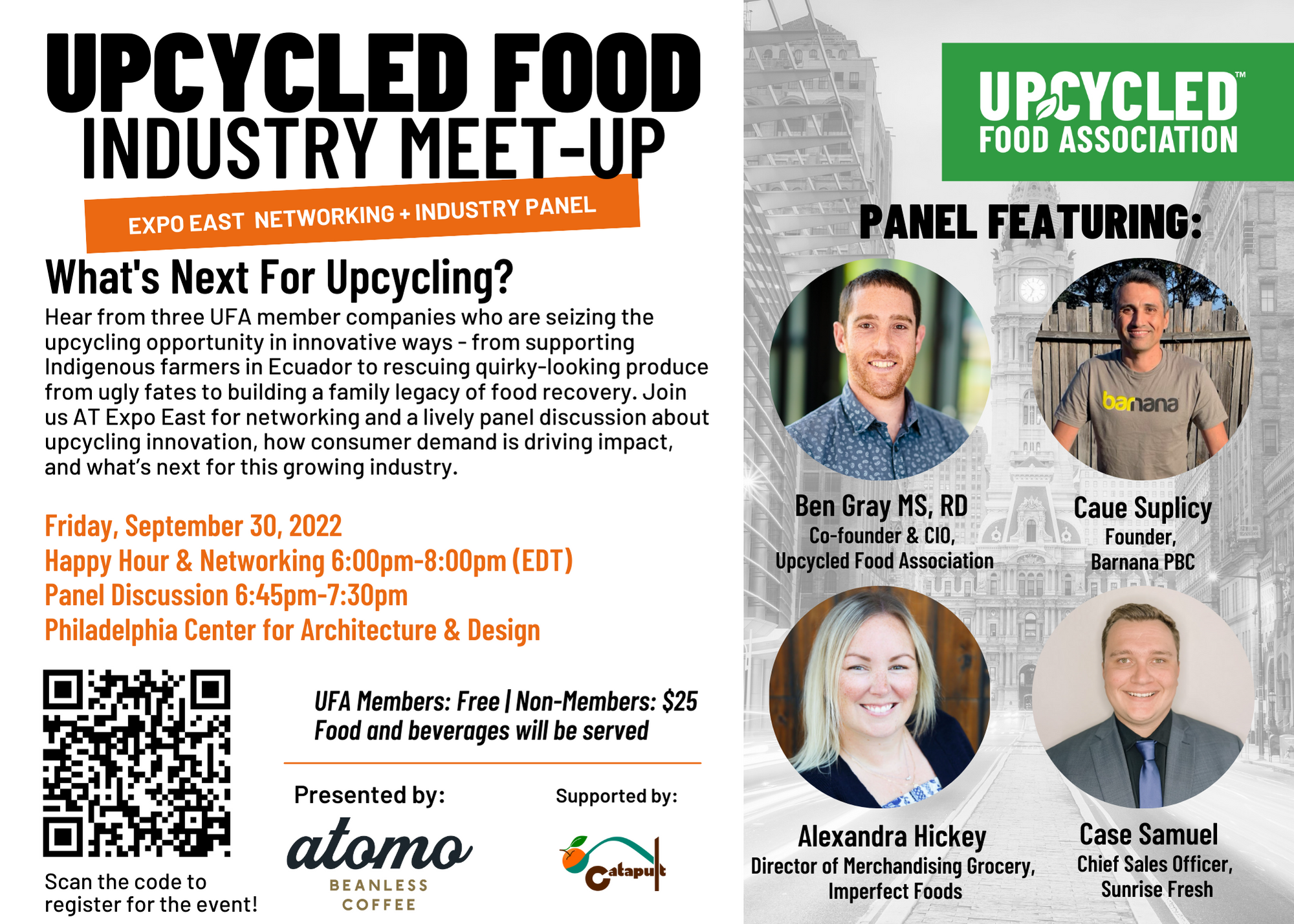 This is event is presented by Atomo Coffee. Atomo makes the most sustainable cup of coffee ever. How do we do it you say? We have reverse-engineered the coffee bean, creating a beanless coffee that not only delivers a premium coffee experience, but also confronts the climate crisis head-on.Since 2019, Atomo scientists have been developing intellectual property and working on recreating every aspect of the coffee category itself—from grounds, to cold brew, to beans—without the bean. Utilizing upcycled ingredients, Atomo contributes 93% less carbon emissions, 94% less water consumption than conventional coffee, and causes zero deforestation.
Thanks also to the support from Catapult Commercialization Services. Catapult Commercialization Services Inc , a team of food industry professionals empower emerging and pivoting brands with technical, operational, and business solutions. We specialize in new product launches and existing product expansion.
*By registering for this event you agree to have your email shared with our sponsors.
For More Information: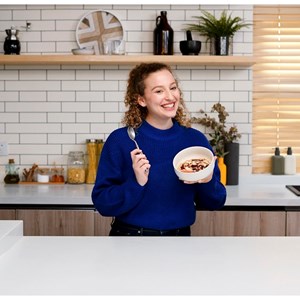 Joy Nemerson
Events and Partnerships Manager
Upcycled Food Association
(203)804-3783
This event is presented by Atomo Coffe and supported by Catapult Commercialization Services!