Back to Events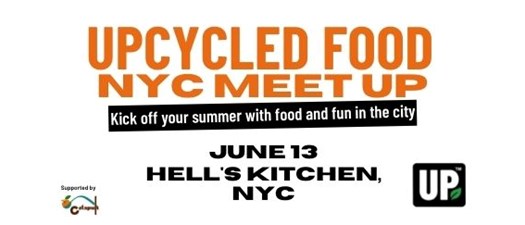 Fancy Food: NYC Meetup
While the Fancy Food Show is in NYC we're planning our own fancy fun!
Monday, June 13, 2022
Event Details
Join the Upcycled Food Association for an exciting in person event in New York City! During the Fancy Foods Show (June 12- 14) we're hosting a gathering to to engage with UFA Members and other industry partners. There will be food, fun, networking, a short presentation on the state of upcycled food, and even some guest speakers.
What to Expect:
Food and drink included
Network with incredible entrepreneurs on a mission to eliminate food waste
Hear about the current state of the upcycled food industry
"Expanding the Presence of Upcycled Food in Retail: Stories of Success" Panel with TBJ Gourmet & Blue Stripes founders Mike Oraschewsky and Oded Brenner
Meet the vibrant UFA community
Attending or exhibiting at Fancy Foods:
We'll also be hosting a casual happy hour on the show floor in partnership with TBJ Gourmet- join us at booth 7445 3:00-5:00 on Sunday June 12th.
This event is supported by:
CATAPULT: Catapult Commercialization Services is a team of 70 experienced food industry professionals that empowers emerging and pivoting brands with technical, operational, and business solutions. We specialize in rapid launch of new products and nimble expansion of existing products. As entrepreneurs ourselves, we understand what starting and building something new looks like, and we specialize in being scrappy and resourceful. Interested groups can get started with an NDA here
Agenda
June 13
6:45 PM - 7:00 PM

State of the upcycled food industry

7:00 PM - 7:30 PM

Expanding the Presence of Upcycled Food in Retail: Stories of Success (Panel)

Hear from upcycled entrepreneurs Mike Oraschewsky (TBJ Gourmet) and Oded Brenner (Blue Stripes Urban Cocao)
7:30 PM - 8:30 PM

Food and Fun
For More Information: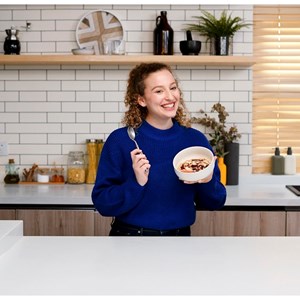 Joy Nemerson
Events and Partnerships Manager
Upcycled Food Association
(203)804-3783