Back to Events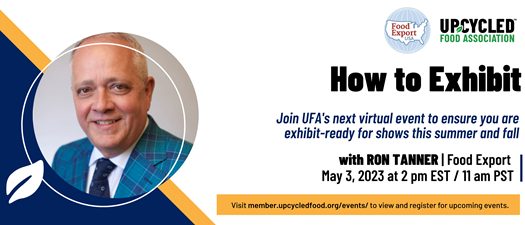 How to Exhibit
Wednesday, May 3, 2023
Zoom link included in confirmation email.
Event Details
Are You Prepared to Represent Your Brand at Trade Shows?
UFA is grateful to partner with the Food Export team to provide UFA Members with resources to aid in business development, including financial support. Food Export is eager to be involved in the upcycling movement and industry by supporting UFA Members - whether you are currently exporting or not!
You developed a great upcycled product, have put together a talented team and are ready to build business at a trade show. In this webinar, you will learn:

• How to Know You Are Ready for a Trade Show
• How to Identify the Right Show for Your Products
• What to Do Before the Show
• What to Do At the Show
• What to Do After the Show

We will also have lots of time to answer your specific questions.
Register to join this virtual webinar on May 3rd to learn the basics, as well as expert tips for successful exhibiting at key industry trade shows from Food Export representative, Ron Tanner!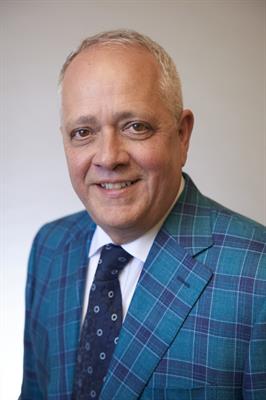 Ron Tanner is president of Tanner Food Group, a specialty food consultancy focused on international trade, industry preparedness and regulatory activities.

Ron is a former executive team member of the Specialty Food Association, the leading trade association for the $158 billion specialty food industry. His last role after a 33-year career with the trade group was Vice President, Education, Content and Advocacy. Ron worked for the SFA and its 3,900+ members from 1987 – 2020, helping them understand and succeed in the specialty food business. His responsibilities included education, content, marketing, public relations, industry relations, awards, government relations and philanthropy.

Ron served as the SFA's liaison with numerous trade associations, university food programs, food incubators and government agencies. He has been a member of the U.S. Department of Agriculture's Agricultural Technical Advisory Committee (ATAC) since 2007, and also served on the Steering Committee of the Food Safety Preventive Controls Alliance (FSPCA). He is a member of the Regulatory & Academic Committee of the American Cheese Society. Ron is on the Board of the International Association of Culinary Professionals and the Advisory Board of the Good Food Foundation.
For More Information: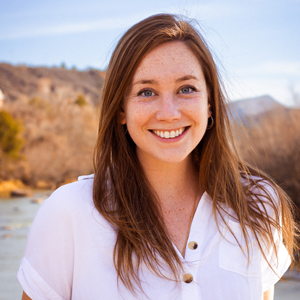 Falon McGinty
Asst. Membership Manager
Upcycled Food Association
(555)555-5555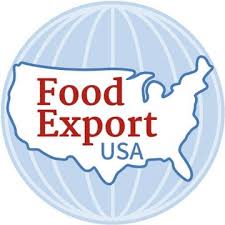 While you're here, check out Food Export's Buyer Missions opportunity. The Food Export team wants to set UFA Members up with pre-qualified buyers at trade shows and through virtual settings. Make sure to sign up soon to get early bird pricing if you plan to attend Petfood Forum, National Restaurant Association Show, Sweets and Snack Expo, IDDBA, or SFA's Fancy Foods Show. Find a list of shows where Buyers Missions will be happening here.
Email joy@upcycledfood.org to get connected with the Food Export team.
If needed, complete the Financial Support Request Form to participate in Buyers Missions here.