Back to Events
UFA @ SIAL Canada
UFA will be attending SIAL in Montreal & exhibiting upcycled products!
Wednesday, April 20, 2022
to Friday, April 22, 2022
Event Details
We're excited to present UFA Members with another opportunity to exhibit your incredible products. This time, we're going GLOBAL! Join us on April 20-22 at SIAL in Montreal.
About SIAL
We hope to see you there! There are a few ways to be involved and a few resources we have to support YOU.
Get Funded to Attend SIAL
UFA has partnered with Food Export to help get you funding to grow your company, join the Branded Program to get reimbursed to attend SIAL with us!
What is the Branded Program? The Branded Program is a funding program that provides financial assistance to help U.S. food and agricultural exporters promote their products in international markets. Participants in this program receive 50 percent cost reimbursement for:
Fees for exhibiting at select trade shows

Web site development

Advertising and public relations

In-store promotions

And more...
Product Placement in UFA Booth
Have your upcycled product featured in the Upcycled Food Association booth at SIAL. Our process for signing up for a spot is a bit different for this event than we did for Expo West. If you're interested in being involved, we highly encourage you to connect with the Food Export team to access their tools for connecting to funding and buyers abroad. You should also reach out to Joy Nemerson to express your interest and learn more about how to be involved.
Open spaces will be reserved on a first come, first served basis.
Contact Joy at joy@upcycledfood.org
UFA Happy Hour
More information to come! Stay tuned.
Where to Find Us:
For More Information: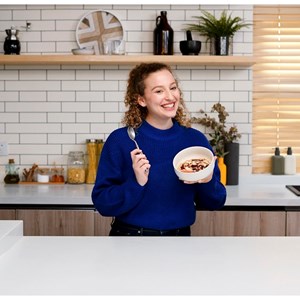 Joy Nemerson
Events and Partnerships Manager
Upcycled Food Association
(203)804-3783