Back to Events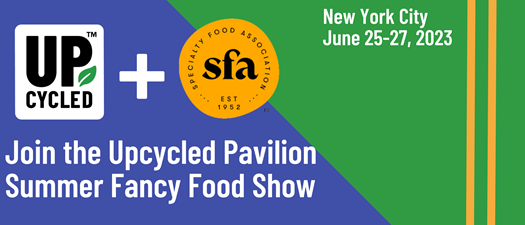 Upcycled Food Pavilion at Summer Fancy Foods 2023
Sunday, June 25, 2023
to Tuesday, June 27, 2023
Event Details
Join UFA's Upcycled Food Pavilion at the Summer Fancy Foods Show
June 25-27, 2023 in NYC
Participating in the Upcycled Food Pavilion is an incredible opportunity to showcase your innovative upcycled food products, connect with key industry players, and increase your brand awareness.
---
TO SECURE YOUR SPOT, complete this Interest Form by 5/15/23 to be considered. This includes a promotional package, 10x10 booth in the Upcycled Food Pavilion, outlined below.
Investment in the UFA pavilion will ensure you:
Stand out from the crowd

: The Upcycled Food Pavilion is a dedicated space that will showcase your impactful upcycled food products on the market to the shows 30,000+ attendees. You'll stand out to key retailers, buyers and distributors looking for sustainable and innovative products!

Become a leader in upcycled food: By exhibiting at the Upcycled Food Pavilion,

you'll be included in UFA's Upcycled Day (5/24) press release to be distributed to UFA's network (10,000+)

and to the industry at large through Newswire.
Connect with industry players

: The Summer Fancy Food Show attracts thousands of food industry professionals from all over the world, providing you with an unparalleled opportunity to network, forge new partnerships, and grow your business. Participate in the Buyers Mission Program to set up 1-1 meetings with buyers!

Educate consumers:

Participate in a UFA hosted program on the show floor stage, highlighted in the show program (50,000+ distribution)

in which pavilion exhibitors can demo their products live on stage.
You will receive confirmation from UFA whether your brand has been selected to participate in the Upcycled Food Pavilion. Eligibility criteria is as follows (otherwise, it's first come first serve):Must be a UFA Member
Must be able to attend the SFF show, and manage your booth in the Pavilion

Must ultimately

become a Member of SFA

as is required for the Fancy Food Show

Must submit the interest form
Complete the Interest Form by 5/3/23 for early bird pricing.
The cost to participate is $4,850 for a 10x10 booth space in the pavilion IF you sign up before 5/3/23. After that date price increases to $5,050. Members will be notified of their participation on a first come first served basis.
Participating in the Upcycled Food Pavilion is a smart investment that can help you take your business to the next level. If you're interested in joining us, please don't hesitate to reach out to us for more information on how to reserve your booth space.
We can't wait to see you at the Summer Fancy Food Show!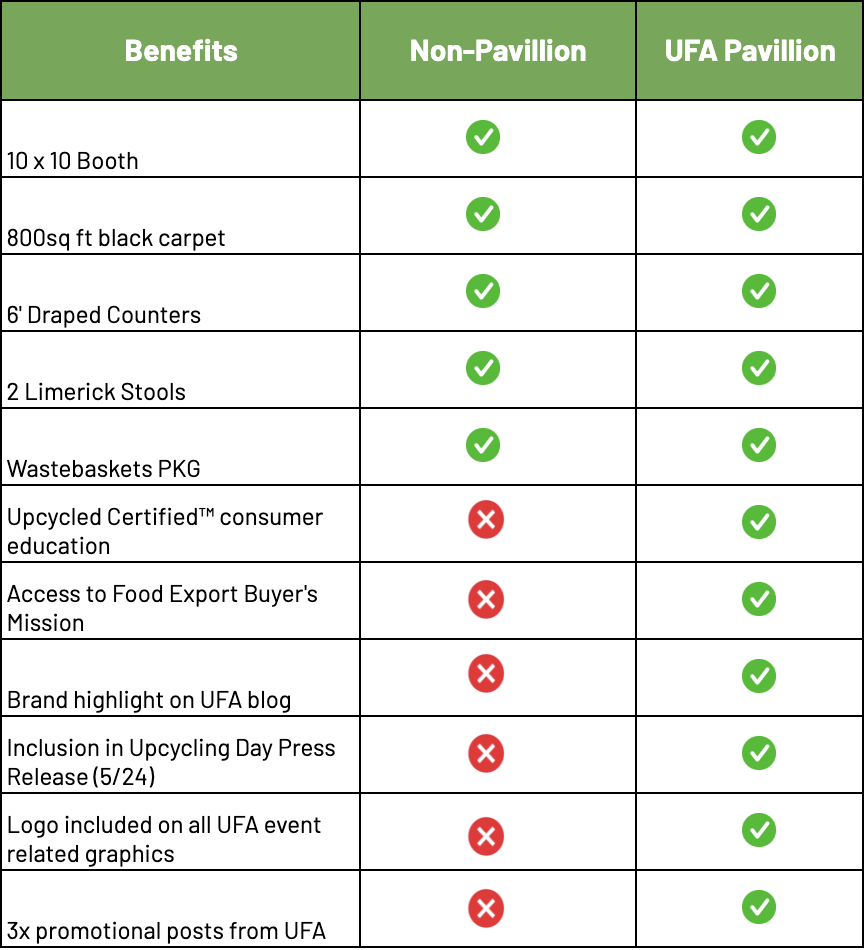 For More Information: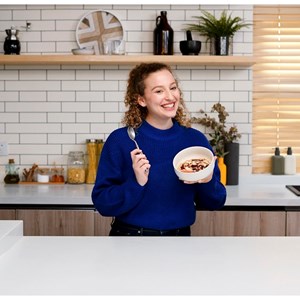 Joy Nemerson
Events and Partnerships Manager
Upcycled Food Association
(203)804-3783
While you're here, check out Food Export's Buyer Missions opportunity. The Food Export team wants to set UFA Members up with pre-qualified buyers at trade shows and through virtual settings. Make sure to sign up soon to get early bird pricing if you plan to attend Petfood Forum, National Restaurant Association Show, Sweets and Snack Expo, IDDBA, or SFA's Fancy Foods Show. Find a list of shows where Buyers Missions will be happening here.
Email joy@upcycledfood.org to get connected with the Food Export team.
If needed, complete the Financial Support Request Form to participate in Buyers Missions here.