Back to Events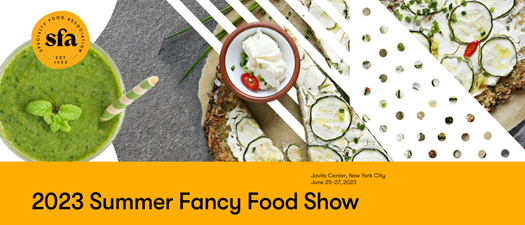 Summer Fancy Foods 2023 Info Session
Wednesday, April 5, 2023
Event Details
Join the Summer Fancy Foods Info Session to Learn How to Participate
June 25-27, 2023 in NYC
We are thrilled to invite you to join us at the
Upcycled Food Pavilion
at the upcoming
Summer Fancy Food Show
!
But FIRST
, j
oin us on April 5 to learn how your brand can participate in these Fancy Food opportunities with fellow UFA Members.
UFA @ Summer Fancy Foods Info Session: April 5, 2023 at 2 pm EST
Fancy Foods Show in NYC: June 25 - 27, 2023
---
Participating in the Upcycled Food Pavilion is an incredible opportunity to showcase your innovative upcycled food products, connect with key industry players, and increase your brand awareness.

The cost to participate is approximately ~5,000 for a 10x10 booth space in the pavilion. While we understand that this may represent a significant investment for your business, we believe that the benefits far outweigh the cost:
Stand out from the crowd: The Upcycled Food Pavilion is a dedicated space that will showcase the most innovative upcycled food products on the market. You'll stand out from the rest of the show and capture the attention of key buyers and distributors.
Connect with industry players: The Summer Fancy Food Show attracts thousands of food industry professionals from all over the world, providing you with an unparalleled opportunity to network, forge new partnerships, and grow your business.
Raise your profile: By exhibiting at the Upcycled Food Pavilion, you'll be able to showcase your brand to a highly engaged audience, raising your profile and increasing your brand awareness.
Educate consumers: By showcasing your upcycled products, you can help educate consumers about the benefits of upcycling and raise awareness about the importance of reducing food waste.
We believe that participating in the Upcycled Food Pavilion is a smart investment that can help you take your business to the next level. If you're interested in joining us, please don't hesitate to reach out to us for more information on how to reserve your booth space.

We can't wait to see you at the Summer Fancy Food Show!
For More Information: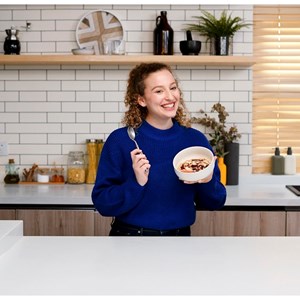 Joy Nemerson
Events and Partnerships Manager
Upcycled Food Association
(203)804-3783