Back to Events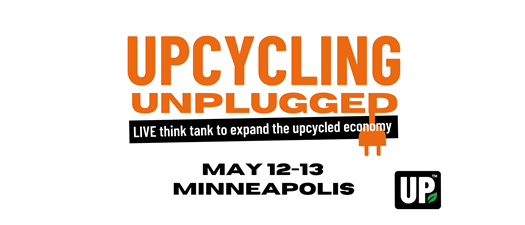 Upcycling Unplugged: LIVE think tank to expand the upcycled economy
UFA event following the ReFED Food Waste Solutions Summit
Thursday, May 12, 2022
at
2:00 PM (CDT)
to Friday, May 13, 2022 at 12:00 PM (CDT)
Event Details
Join the Upcycled Food Association for a two day in-person event following the ReFED Food Waste Solutions Summit! Come network with industry leaders, upcycled food companies, and sustainability-focused investors.
What to Expect:
Food and drink included- Including an upcycled menu from Chef Scott Vanden Broecke
Network and pitch to investors from Grow North and the Food Waste Funder Circle
Dive into data to understand the opportunity of the upcycled market
Meet the vibrant UFA community
Upcycled Food Pitch Slam:
The Upcycled Food Association, The Food Waste Funder Circle, and Grow North, the University of Minnesota's investment group, will offer an investment pipeline to members of the Upcycled Food Association Members.
Full Members had the opportunity to apply to share a 4-minute pitch to investors with a chance to win promotional package valued at $5000.
Reach out to invest@upcycledfood.org to learn more.
Agenda
May 12: Invest in Success

2:00 PM Check in to Malcolm Yards

2:30 PM Networking with Investors

3:30 PM Welcome and Official Remarks

3:45 PM Upcycled Food Pitch Slam

5:00 PM Food and Fun

May 13: Upcycled Now

8:00 AM Breakfast at Finnovation Labs
*You must be logged in to register for this event.
This is event is presented by
MATRIARK FOODS: Matriark Foods is boldly changing food systems for the benefit of future generations: we simultaneously prevent the negative environmental impacts of food loss while creating the healthy food we all need. Matriark works with farmers, processors, businesses, and governments to create access from excess by upcycling farm surplus and fresh-cut remnants into delicious, shelf-stable vegetable products for schools, hospitals, food banks and other foodservice.
This event is supported by:
TBJ Gourmet: As foodies & bacon lovers, these Bacon Jams have grown out of the desire to explore unique and fun recipes. TBJ Gourmet is a company built on upcycling bacon ends and pieces into delicious bacon jam -that's right spreadable bacon!
AURI: The Agricultural Utilization Research Institute's mission is to foster long-term economic benefit for Minnesota through value-added agricultural products. It achieves this by helping develop new uses for agricultural products in the areas of biobased products, renewable energy, coproducts and food through science and technology, partnering with businesses and entrepreneurs to bring ideas to reality.
GROW NORTH: Grow North works to create an interconnected, sophisticated, invested, and accessible ecosystem for Minnesota's entrepreneurs and innovators across food and agriculture. This is done through education, connectivity, events, onramps, intersections, support and community.
CATAPULT: Catapult Commercialization Services is a team of 70 experienced food industry professionals that empowers emerging and pivoting brands with technical, operational, and business solutions. We specialize in rapid launch of new products and nimble expansion of existing products. As entrepreneurs ourselves, we understand what starting and building something new looks like, and we specialize in being scrappy and resourceful. Interested groups can get started with an NDA here
For More Information: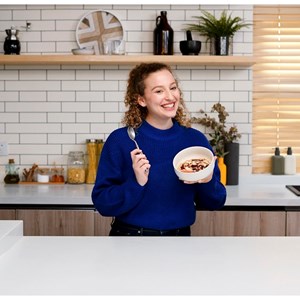 Joy Nemerson
Events and Partnerships Manager
Upcycled Food Association
(203)804-3783