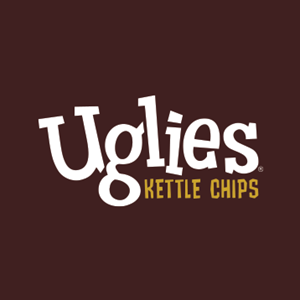 Organization Overview
Uglies® Kettle Chips lives by three pillars. Help Farmers. Reduce Waste. Fight Hunger.

The only Upcycled Certified™ chips on the market, Uglies® uses upcycled potatoes we are able to help farmers that would otherwise be without sales, and by doing that we also reduce food from going to waste... In the end, Uglies® gives 10% of profits to VivaKids, a charitable PA organization dedicated to fighting hunger globally.
Robert Zender
Director of Marketing
Ethan Marlowe
Marketing Assistant
Upcycler Membership
---
Type of Business
Packaged Goods Brand - Food
B2B/B2C
Where is the geographic focus of where you do business?
Do you produce a product/ingredient using upcycled food inputs?
Upcycled product/ingredient application(s)
Upcycled food inputs used in products & ingredients
Whole Produce (imperfect or surplus)
Upcycled Product Category
Grocery – Snack Foods and Bars
Upcycled Ingredient Category
Fruits, Vegetables, Nuts, Beans
Available Upcycled Product(s)
Kettle Cooked Potato Chips, Kettle Cooked Sweet Potato Chips
Available Upcycled Ingredient(s)
Potatoes and Sweet Potatoes
D2C Sales
Certified Upcycled Products/Ingredients Available