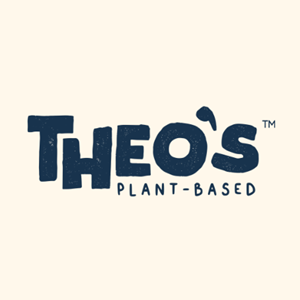 Organization Overview
THEO's Plant-Based is a new brand of plant-based foods that highlights organic vegetables, starting with BEET Jerky. Using techniques Theo learned in Michelin Star farm-to-table kitchens, THEO's chefs up new veggie-forward foods that deliver on both amazing flavor and superfood nutrition. Each batch of BEET jerky supports regenerative organic farmers, reduces food waste by using the peel & stem of vegetables, and comes in compostable packaging!
Upcycler Membership
---
Type of Business
Packaged Goods Brand - Food
B2B/B2C
Where is the geographic focus of where you do business?
Do you produce a product/ingredient using upcycled food inputs?
Upcycled product/ingredient application(s)
Upcycled food inputs used in products & ingredients
Fruit/Vegetable Offcuts, Fruit/Vegetable Peels
Upcycled Product Category
Grocery – Snack Foods and Bars
Upcycled Ingredient Category
Fruits, Vegetables, Nuts, Beans
Available Upcycled Product(s)
BEET Jerky, Sea Salt & Cracked Pepper
BEET Jerky, Sesame-Ginger Teriyaki
BEET Jerky, Savory BBQ
Available Upcycled Ingredient(s)
D2C Sales
Certified Upcycled Products/Ingredients Available