Back to Events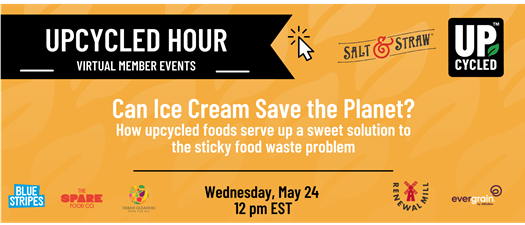 Can Ice Cream Save the Planet?
Upcycled Foods Serve Up a Sweet Solution to the Sticky Food Waste Problem
Wednesday, May 24, 2023
Zoom link provided in confirmation email.
Event Details
Can Ice Cream Save the Planet?
How Upcycled Foods Serve Up a Sweet Solution to the Sticky Food Waste Problem
This summer, UFA Member company, Salt & Straw, will be featuring Upcycled Certified® ingredients from fellow Member companies in their upcycling-themed ice cream menu during the month of June. These unique, specialty flavors will be offered for a limited time in Salt & Straw locations across the nation!
Join us for a virtual panel discussion including UFA Members who have come together to tackle food waste by doing what they do best: upcycling would-be 'waste' into high quality, irresistibly tasty, and environmentally friendly treats. Learn about each of their upcycling journeys, their experiences in the food waste space, and their views about the industry, the issue, and the solutions.
Attendees will be entered into a drawing to win an exclusive taste of these brand new ice creams as well as hand-selected gift packs from participating brands!
Read more about Salt & Straw's food waste series 2017 menu HERE!
UFA Members proudly contributing Upcycled Certified ingredients to the Salt & Straw June menu:
---
Meet the Speakers: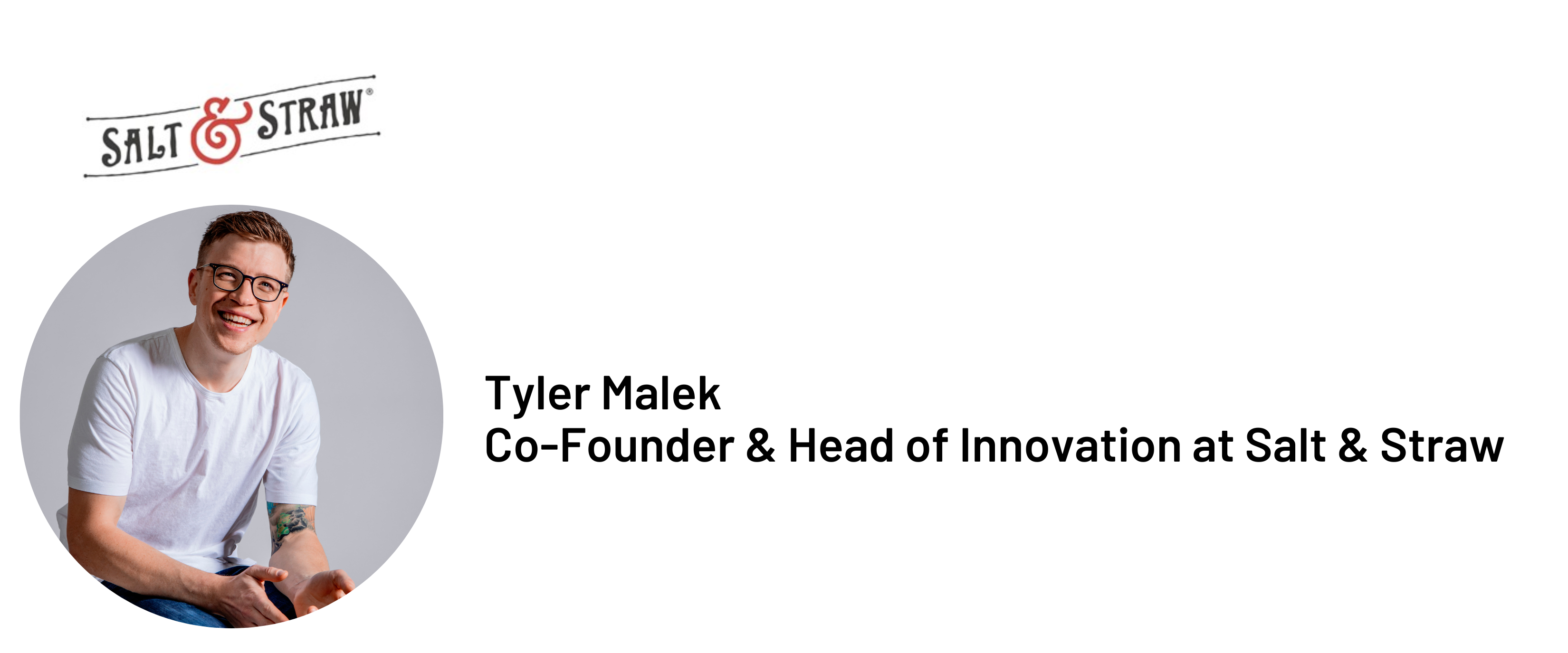 Tyler is the Co-Founder and Head Ice Cream Maker for Salt & Straw Ice Cream based in Portland, Oregon. In 2011, Tyler started Salt & Straw with his cousin, Kim Malek, from a push cart and they have since grown the company to 30 locations across the country including flagship shops in Disneyland and Disneyworld. Salt & Straw is famous for making unbelievable ice creams designed to tell the narrative of artisans, meaningful food movements, and important social causes. Watch Tyler's TEDx talk here!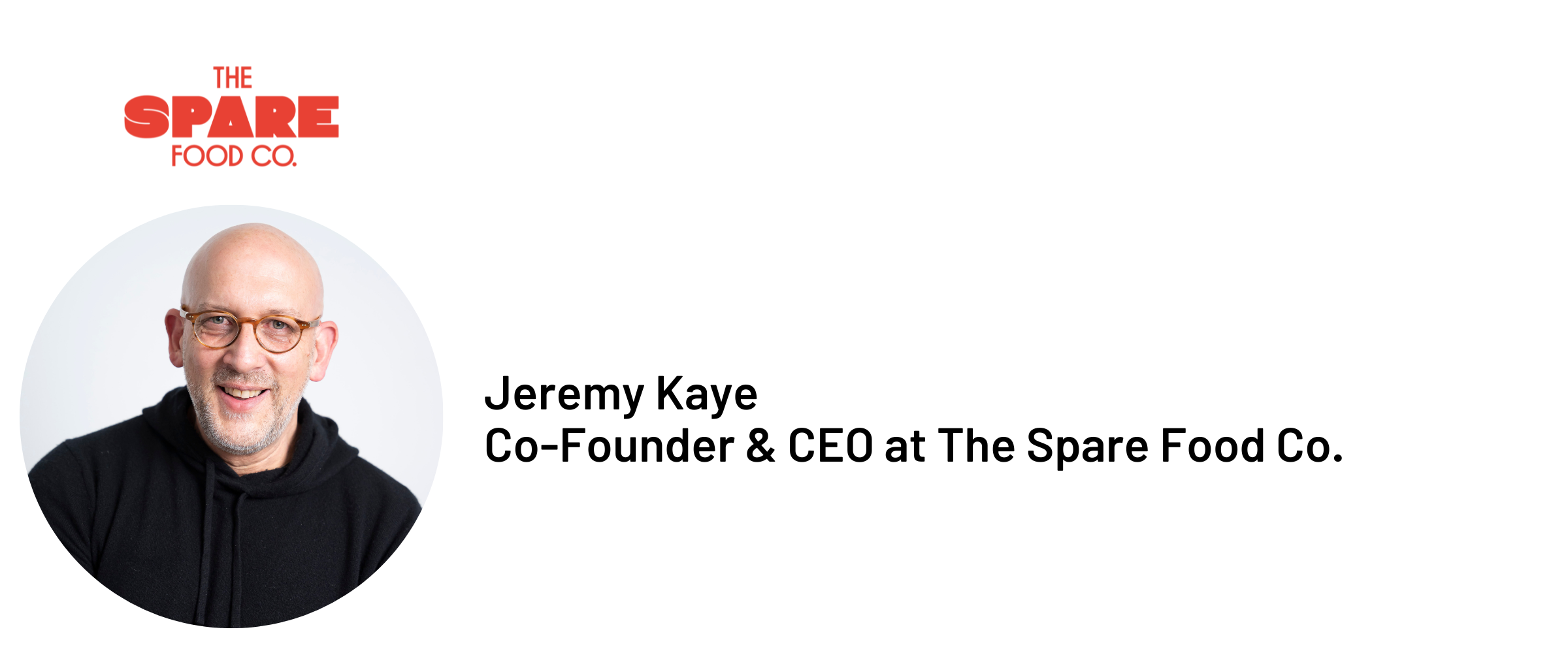 Jeremy learned early in his career that business can be a powerful force for
good in the world. At Patagonia, Jeremy was part of the team that created a
new model for sustainable clothing and environmental stewardship. He has
extensive experience leading global innovation initiatives for mission-driven
organizations, with startups and foundations and Fortune 100 companies. This
collective experience has shaped Jeremy's conviction that transformational
change happens when we connect big ideas to simple actions that shift awareness
and inspire new behaviors.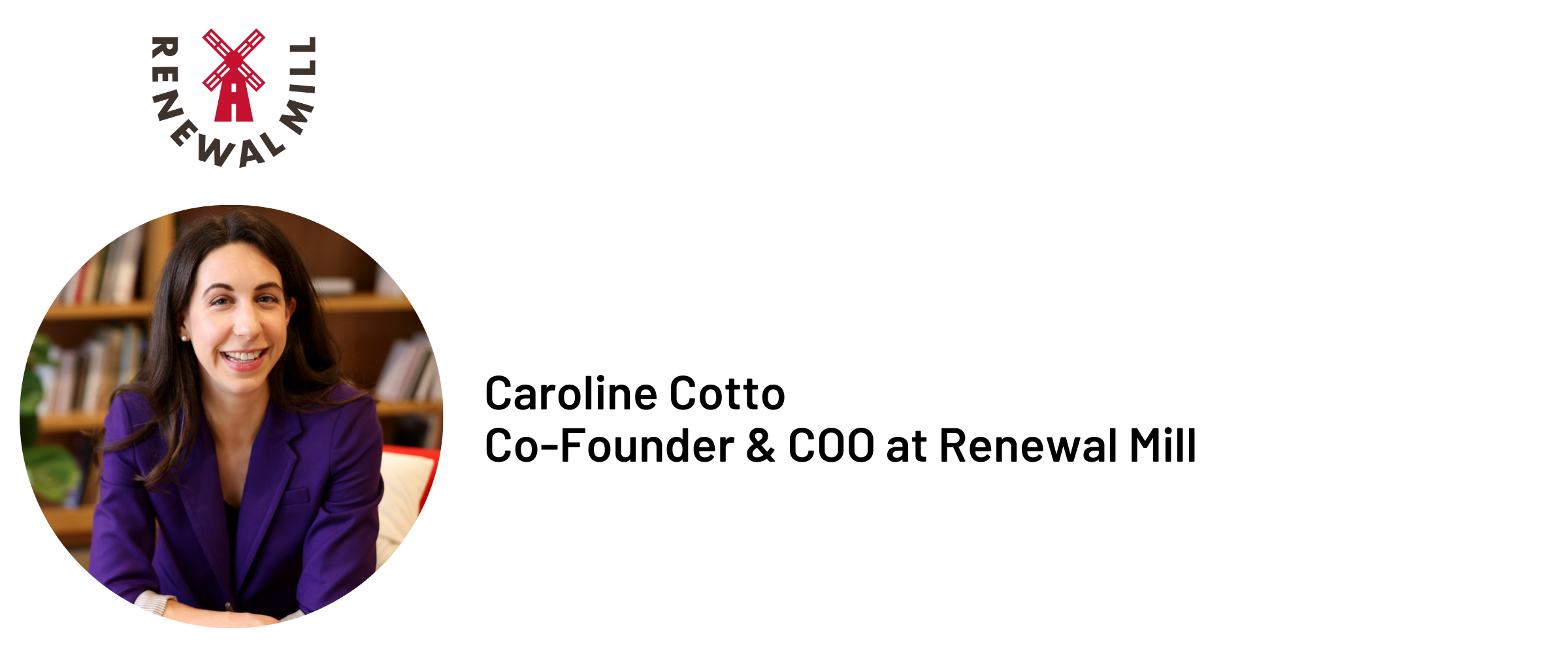 Caroline Cotto is the Co-Founder & COO of Renewal Mill, a venture-backed startup upcycling the byproducts of food manufacturing into premium ingredients and delicious plant-based products. A food marketing and nutrition specialist, Caroline has experience at the UN World Food Programme, the White House (for Michelle Obama's Let's Move! initiative), Techstars Farm to Fork Accelerator, and HubSpot, where she ran the women's diversity program globally. Caroline grew up in food, working for her family's ice cream business in the town of Sandwich, MA. She serves as the inaugural Board President of the Upcycled Food Association, and formerly served as a Fulbright Fellow in Taiwan. In 2022, she was named to Forbes 30 Under 30, and the 50 Best's 50 NEXT lists.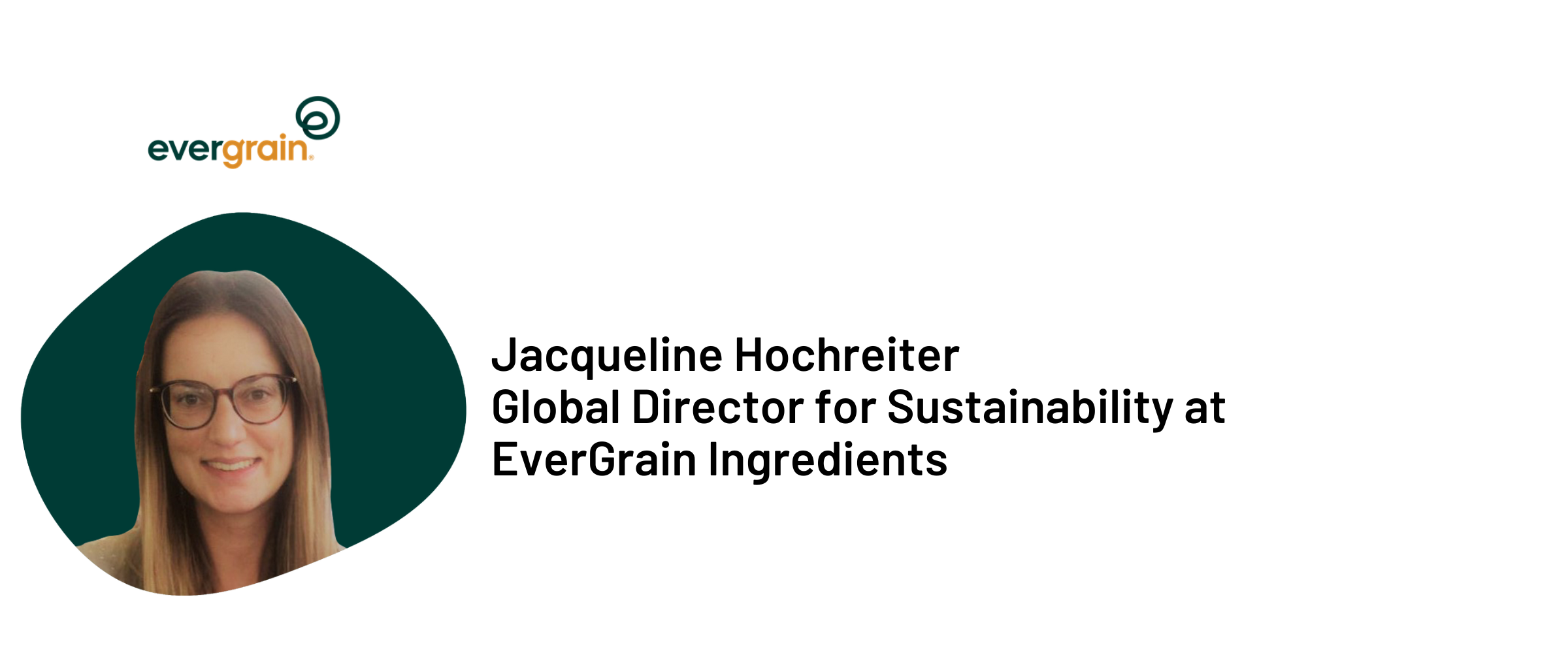 Jacqueline Hochreiter is a passionate, business-centric professional currently leading Global Sustainability & Marketing Activities for EverGrain by AB InBev, an impact-driven business focused on upcycled barley ingredients. Jacqueline began work at the world's largest brewer on a graduate program seven years ago, taking on projects across the value chain. Jacqueline held different positions within sales and sales strategy, new business development, corporate communications and procurement sustainability in Stockholm, New York, Brussels and London, before being appointed to Sustainability & Marketing Director for EverGrain, an AB InBev company, in August 2021. She's since been on a mission to give upcycled barley ingredients a voice, embedding sustainability and social impact programming across a business full of promise. Jacqueline studied Economics and Law at the University of Cape Town & received a Masters in International Management from ESSEC Business School.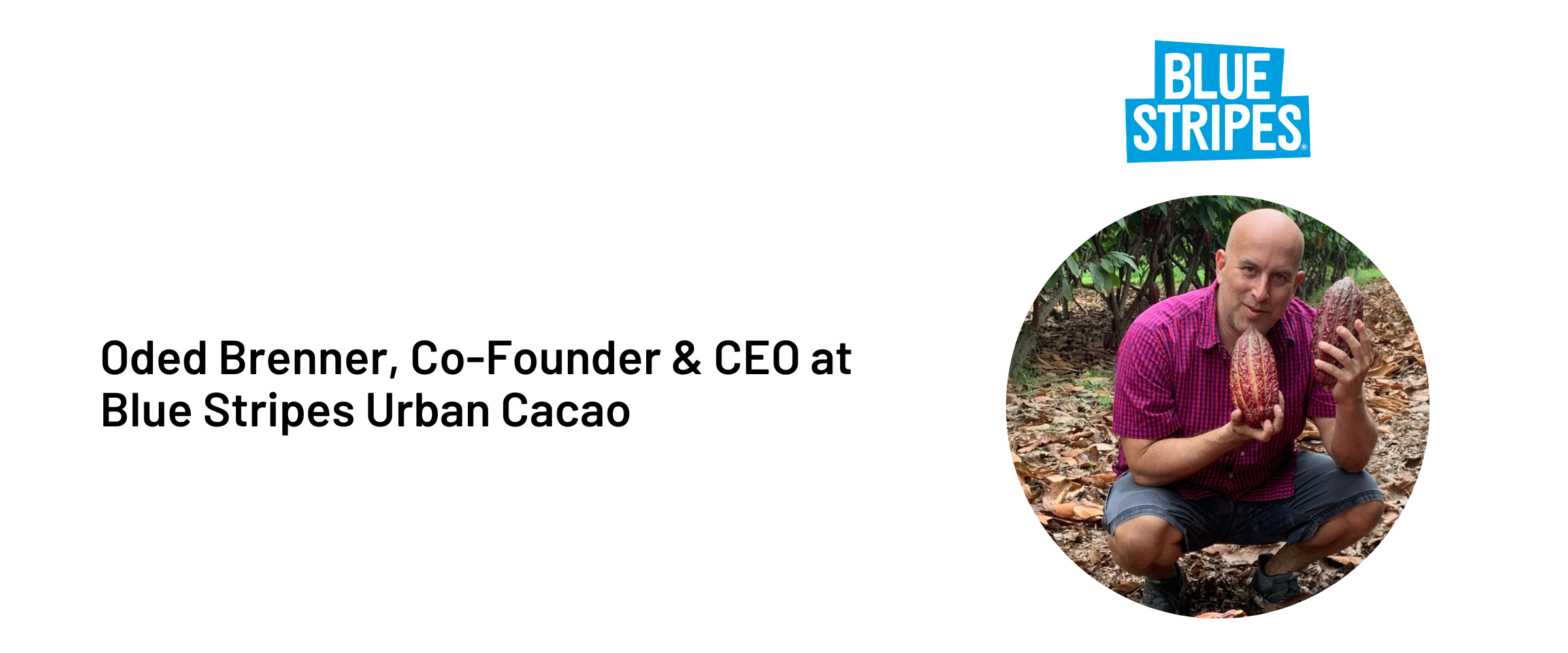 Oded Brenner, aka The Bald Man, has been creating confectionary wonders and revolutions for the past two decades. From an early age Brenner possessed an entrepreneurial spirit, leaving Israel at 22 to pursue his passion for chocolate making. He apprenticed throughout Europe, working with renowned pastry and chocolate experts such as George Maushagen, Parisian sweet purveyor Fauchon, and chocolatier Michelle Chaudun. Brenner brought his culinary knowledge back to Israel where he opened a small chocolate shop. It was here that he began to expose people to the wild side of cacao and lay the groundwork for his future in chocolate.
Today, Brenner is solely focused on the wellness cpg brand which features one-of-a-kind offerings using the underrated cacao fruit. The revolutionary and versatile cacao product line harnesses and upcycles the whole cacao- shell, fruit, and beans – to maximize its benefits and promote holistic wellness through an array of food & beverage products ranging from proprietary Cacao Water, Whole Cacao Bars, Cacao Granola, Chocolate Covered Cacao, and more.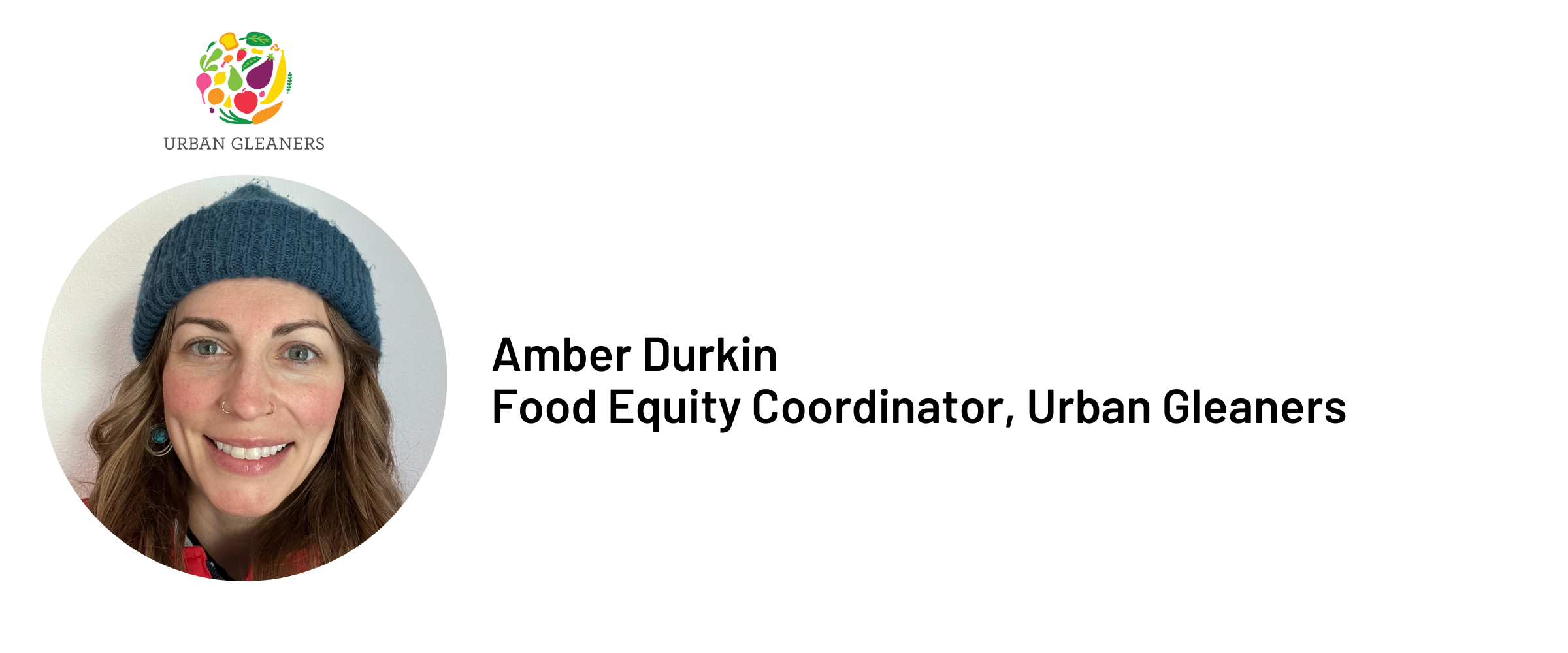 Amber grew up in the foothills of the Sierra Nevada's in Northern CA. She studied Geography at University of Nevada, Reno where she completed her undergraduate degree and is currently back in school finishing up a Sustainable Food Systems Certificate and Leadership for Sustainability Education graduate program. She is passionate about seeking food justice and ensuring equitable access to healthy food for all. In her free time, expect to find her mountain biking, hiking, foraging for mushrooms, making earrings, camping or hot springing. Nothing makes her happier than some time spent outside.
For More Information: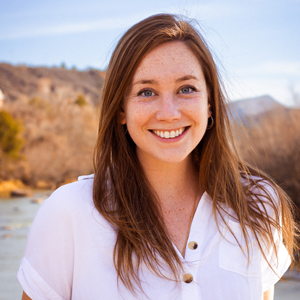 Falon McGinty
Asst. Membership Manager
Upcycled Food Association
(555)555-5555