Back to Events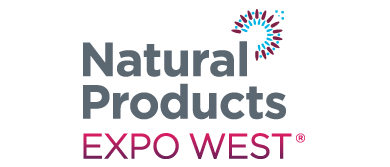 UFA @ Natural Products Expo West 2023
UFA is thrilled to attend Expo West for the second year!
Tuesday, March 7, 2023
to Saturday, March 11, 2023
Anaheim Convention Center Anaheim, CA
Event Details
Wednesday, March 8th: Join us from 10:00-12:00 in Room 207D for the Misfits x Upcycled Food Association upcycling education and Upcycling Challenge pitch competition! Presented by Valor Equity Partners, an operational growth investment firm focused on partnering with brands who are committed to transforming their industries.
Thursday, March 9th - Saturday March 11th: UFA is thrilled to exhibit at Expo West for the second year in a row, featuring our 10 x 20 Upcycled Food Association booth. You can find us at Booth #5194 in Hall E.
Friday, March 10th: We are so excited to host the Upcycling Challenge After Party and Award Ceremony! Following the Upcycling Challenge pitch competition, we will host an after hours event to celebrate the finalists and reflect on the growing movement of upcycled foods. Join the teams from UFA and Misfits Market, media, climate-focused CPG brands, ingredient suppliers, product developers, retailers and more working to save food from waste and tackle climate change.
We hope to see you in Anaheim! There are a few ways to be involved and a few resources we have to support YOU.
Product Placement in UFA Booth
Have your upcycled product featured in the Upcycled Food Association booth at Expo West! We have 45 spaces available for purchase to feature upcycled products in our booth at each trade show. The signup window for these spots will be opened to Upcycled Certified™ brands first, and any remaining spots will be opened up to all UFA Member products. Mark your calendar as these spots will be available on a first come, first served basis!
Members with Upcycled Certified™ Products Purchase Window:

1/16 - 2/10

Product placement spots can be purchased in the Member Store during the purchase window.

Click to visit the Member Store!

A Upcycled Certified™ discount link will be sent directly to certified companies' primary contact. If you did not receive the link or would like to have it sent to you, please email joy@upcycledfood.org.

All UFA Member Products Purchase Window:

1/30 - 2/10
Product Sampling at the UFA Booth
Once you purchase space, you will receive a link to sign up for a sampling spot in the confirmation email. Spots are EXTREMELY limited so make sure to sign up as soon as you receive the email. In order to sample at the UFA Booth, your staff must be present at the show to set up, distribute, and clean up your product at our booth during your designated time.
Upcycled Certified™ Goodie Bag
If you are a UFA Member with Upcycled Certified™ products and/or ingredients, please fill out this interest form by 02.1 to be considered!
Discounted Exhibitor Badges- available to all UFA Members between 1/16 - 2/10
Purchase exhibitor badges at a discounted rate for 40% off in the Member Store. Click to visit the Member Store!
Where to Find Us:
March 8th Join the Upcycling Challenge pitch competition 10:00-12:00 in Room 207D

March 9th- 11th we will be exhibiting at Booth 5194 in Hall E 10:00-5:00

March 10th register to attend Upcycling Challenge After Party and Award Ceremony at the Anaheim hotel
Additional Events, Join Climate Day March 7th 9:00-5:00, Naturally Network is hosting an Expo Kick Off Party on March 8th 7:00 - 10:00, Startup CPG Alley Rally is back on March 9th 7:00-10:00
For More Information: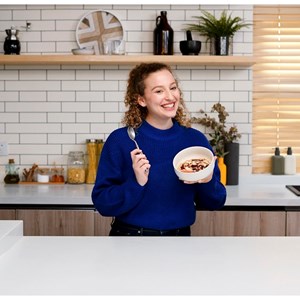 Joy Nemerson
Events and Partnerships Manager
Upcycled Food Association
(203)804-3783