Back to Events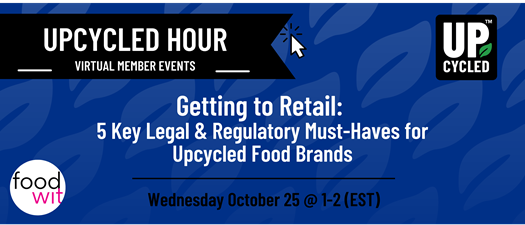 Upcycled Hour: 5 Key Legal & Regulatory Must-Haves for Upcycled Food Brands
Register to attend this member-only event on October 25, 2022!
Tuesday, October 25, 2022
Event Details
Getting to Retail: 5 Key Legal & Regulatory Must-Haves for Upcycled Food Brands
Join us for a presentation from food safety & regulation expert, Valerie Madamba of Member company, Foodwit + Attorney and food law expert, Amaru J Sánchez.
Many brands get stuck in retail conversations because they do not have proper legal and regulatory foundations. This Upcycled Hour event will link legal and regulatory theory to what brands actually want to do: sell products, get access to dream retailers, and make partnerships happen!
There will be a Q&A at the end of the presentation, so be sure to bring your questions!
Event Speakers:

Valerie Madamba, Principal, Regulatory Compliance & Affairs at Foodwit
I help innovative food brands overcome regulatory roadblocks and manage commercial risk. I've been a regulatory lawyer at the FDA, the meal-kit company Blue Apron, and the FDA practice group at Am 100 law firm. Today, as part of the team at Foodwit, I provide practical, accessible regulatory advice on everything from labeling requirements to managing recalls and setting up right-sized food safety programs for your business.
---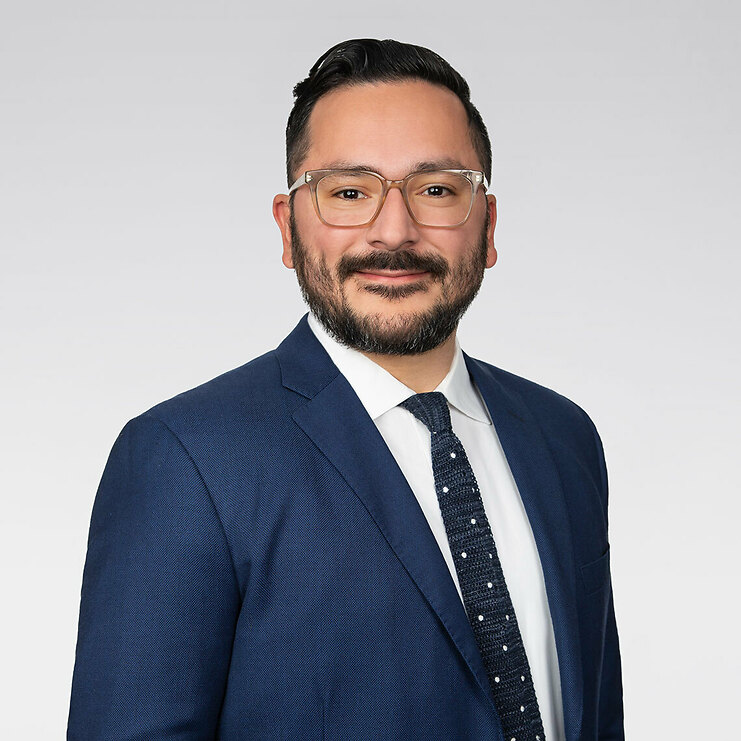 Amaru J. Sánchez, FDA and food-law expert, Attorney at Wiley Rein LLP
Amaru counsels domestic and global companies in matters involving products regulated by the U.S. Food and Drug Administration (FDA), the U.S. Department of Agriculture (USDA), and relevant state agencies. As a former in-house counsel for a publicly traded company, Amaru is well-positioned to help clients navigate complex legal, regulatory, and business issues.

For More Information: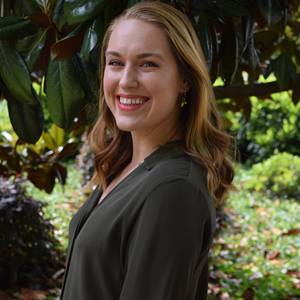 Rochelle Still
This event is open to all UFA Member types - make sure you are logged in to register!